Redefining State Of The Art Real Estate Marketing And Promotion
Call our Studio on: (360) 394-3680





Kelvin Hughes Productions is a "Creative Media Services" company offering high quality Production & Design services to Real Estate and Architectural Professionals.
PHOTOGRAPHY
VIDEO PRODUCTION
WEB DESIGN
BROCHURE DESIGN
MOBILE & INTERACTIVE DESIGN
SCRIPT WRITING
Kelvin Hughes Productions
22847 Rulling Ave NE
Poulsbo WA 98370
Phone: (360) 394-3680
Cell: (360) 930-2680
Email: kelvin@kelvinhughesproductions.com
360 Degree Panoramic Photography

There is no better way to "get the feel" of a home before visiting than by viewing a 360 degree Panoramic tour. Our tours can be as little as a handful of views up to as many images as it takes to fully cover a home.
With easy to use web based viewer a prospective buyer can feel like they are standing in a home and if using an ipad can switch the gyroscope on in the viewer and by turning around can experience a "window" into the home.
Zoom In/Out, Pan Up/Down/Left/Right using the On Screen Controller or by clicking and dragging on the image itself
Choose Different Viewpoints/Rooms
Hide Hotspots/Room Menus
View Full Screen Toggle
Gyroscope On/Off for Handheld Devices
Add Narration for each Separate Panorama

Looking for the very best way to utilise that "Virtual Tour" link in the MLS? Then an interactive 360 degree panoramic tour with multiple viewpoints is just what you need. Click either of the images below to see just how impressive a 360 degree tour can be and if you view on an Ipad you can use the inbuilt accelerometer to truly feel like you have a window into another dimension!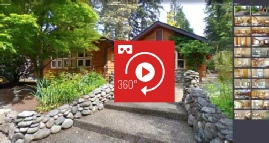 ULTRA HIGH RESOLUTION TOUR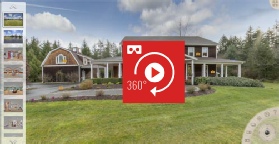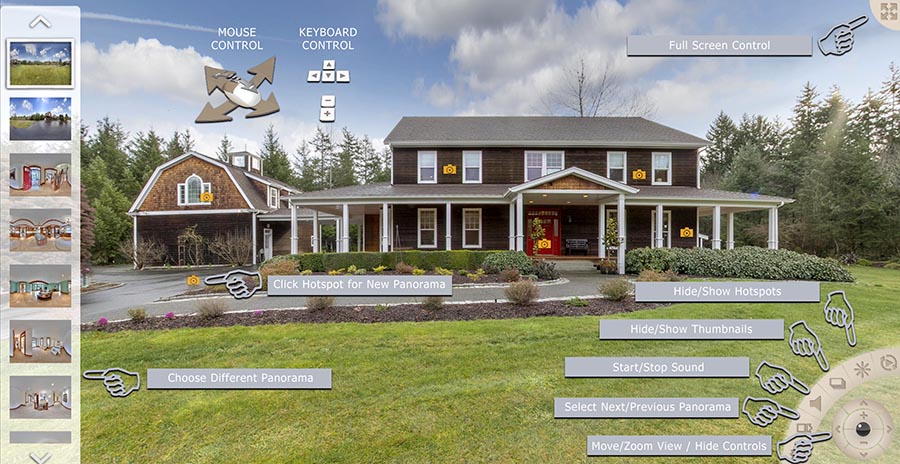 Ultra High Resolution - Takes longer to capture and create.
$95 setup fee and $25 Per Panorama
Looking for the Ultimate Tour then choose the High Resolution option which is unsurpassed by any other capture method including Matterport etc. By using a similar method to our regular High Resolution Listing photography we capture 42 Twenty Megapixel images for each panorama to produce images over 13,000 pixels wide for an incredible viewing experience.
Zillow 3D Tour - Uses Fast "One Shot" capture method.
$175 setup for standard home up to 15 Panoramas $10 per Panorama extra.
This is the most cost effective Virtual Tour option. As well as proving a 3D tour on Zillow (which bumps the listing up in Zillow searches) it provides an unbranded tour for use on the MLS and elsewhere. The tour remains active as long as the home is listed. Advantage of these tours is that exterior and garden panoramas can be included.
Matterport Tour
$250 for standard home, more for larger homes
These tours offer a more fluid walk-thru experience though take longer to capture than the others. Tour is active for 3 months then requires an ongoing monthly maintenance fee of $25. These tours do not show exteriors and gardens, just interiors but do create a Dolls House 3 dimensional view that is unique to Matterport tours.
There are 3 Choices when it comes to 360 Panoramic Tours